Central Components Manufacturing
Central Components manufactures a full line of connectivity products for telecommunications, computers, instrumentation and other related industries. The company is ISO 9001:2008 certified and compliant.
Their main products are:
Connectors, backplanes, cable assemblies
RF connectors, A/V cable assemblies, build to print wire harnesses
Fiber optic connectors, custom metal enclosures
Solderless breadboards and accessories
Central Components Manufacturing has major approvals at Lucent Technologies, GE, Northrup Grumman, Rockwell Automation, Nortel, Pitney Bowes, Jet Blue Airways and Siemens, among others.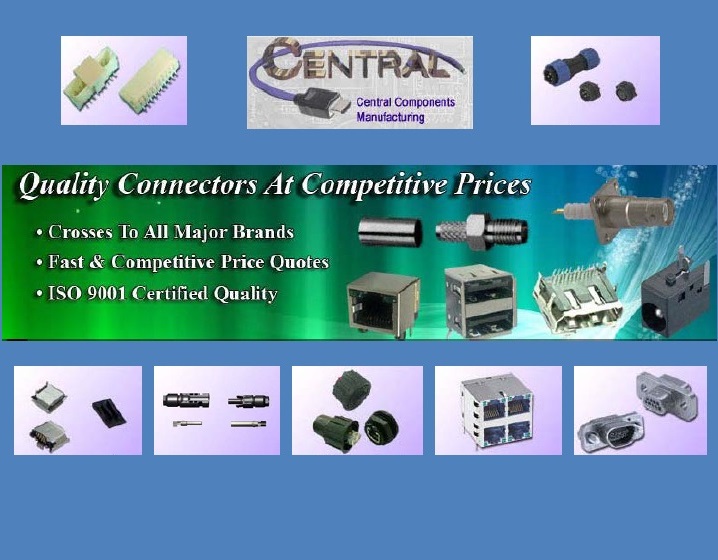 TO INQUIRE ABOUT OR PURCHASE CCM PRODUCTS, PLEASE CONTACT US.